Green Communities are Unique Communities
Green communities are designed with the idea that humans and nature can coexist. The connection is an important one: our economy, culture, and even politics are closely tied to the environment. Many homeowners wish to preserve our natural heritage and conserve natural resources for future generations, and each person can make a difference.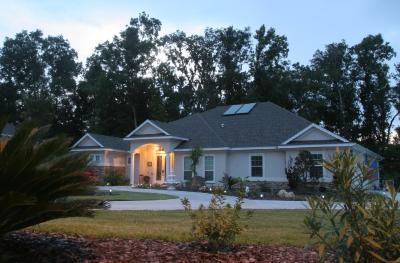 The goal of this website is to provide environmental information so that each homeowner can make informed decisions and take action. Many features in green communities make them one step closer to becoming communities that conserve natural resources (water, energy, and wildlife). That includes construction of energy-efficient homes and buildings; preservation of open space; landscaping with native plants; conservation of natural areas and wildlife; and more.
---
Original website content and design created by Mark Hostetler, Elizabeth Swiman, and Sarah Webb Miller. With the help of UF/IFAS Communications, the current look and functionality was streamlined for the UF/IFAS Extension Solutions for Your Life website. Al Williamson of UF/IFAS Communications uploads the steaming video for each episode. Images on this website were taken prior to national guidelines of face coverings and social distancing. The site is currently maintained and updated by Tom Barnash and Mark Hostetler.