About Us
Living Green is more than just a public television series from WUFT-TV; it reflects a new way of life for the 21st century. Living Green focuses on how communities incorporate environmental concerns into their homes, neighborhoods, and businesses to help conserve natural resources and wildlife for future generations.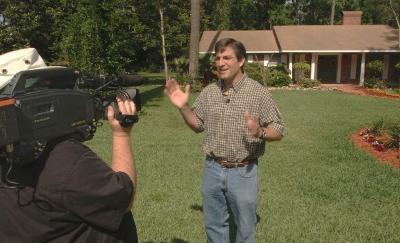 The flavor of the show is upbeat and even humorous at times, when presenting the myriad challenges and solutions associated with any environmental issue. While entertaining, the show is meant to inspire individuals to take local action and make a difference. Each episode highlights a wide range of environmental issues, outlining the need for a united response at the local and (most importantly) individual level.
Specific attention is paid to the solutions to growth/environmental challenges and the opportunities for individuals to help search for "win-win" strategies that balance socioeconomic and environmental concerns in their own communities. The show targets an adult audience, but is also relevant to middle-school and high-school students.
---